Urban Outfitters Clothing Review
Hello, loves! Now, I'm going to do something I haven't done in a while: a clothing review.
Now, if you know me well enough, you would notice that I pretty much wear at least one thing from Urban Outfitters every day. I love the place–even their custom water bottles are super cute- the place is perfect for anyone who wants to embrace their inner hippie.
Well, recently I purchased a new pair of jeans since it's been getting chillier out there. Typically, I'm a huge fan of dresses and skirts (especially with stockings), but I have been trying my hardest to start appreciating jeans, pants, and other bottoms.
Luckily, I found this pair at Urban Outfitters: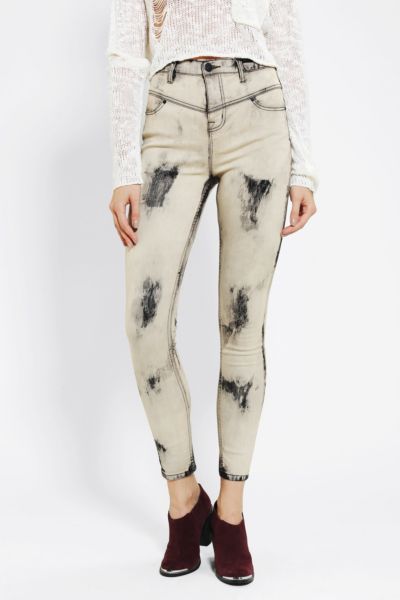 This pair of jeans by BDG is really awesome. I went to get my hair cut Friday and I got a compliment from a member of the staff. Whether or not she was doing it to flatter me for a better customer experience is beyond my knowledge, but I'd like to think she genuinely liked them.
These pants fit really well! I was shocked when I tried them on. And–believe it or not–the jeans look much better in person than they do in this picture.
They have a cool distressed look thanks to the acid wash. The website says that these jeans are stretchy, and they actually really are! I can attest to this.
These pants are very true to size which is a huge bonus. There is no need to guess with these pants. I hate that–don't you? I literally pulled my size from the rack and these jeans fit like a glove.
For anyone seeking a new pair of jeans, these acid wash jeans by BDG from Urban Outfitters are great. Give them a shot!